Process Training Unit (PTU)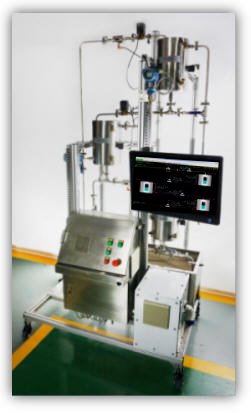 This experimental unit provides a comprehensive way to study the fundamentals of process control using a process that is an exact match to the Simtronics SPM-100 Tank System.
All components are clearly laid out on a process skid and illustrated on the panel. The process schematic diagram provides an aid to understanding of the process skid layout and control loop configuration.
Standard digital industrial PID controllers are configured to control the liquid flow and liquid level control loops.
Features:
Modular structure, all stainless steel
Specially designed for practical hands-on training on process and control
Extensive range of experiments on process and control studies
Uses safe process medium (water) and a standard power supply; requires water supply and drain
A compact training system with industrially relevant processes, components, and instrumentation
Integrated with State-of-the-Art process control training software
Provides flexibility to be connected to any control system (i.e. panel mounted PID controller, SCADA, Programmable Logic Controllers, etc.)