Simtronics Training Services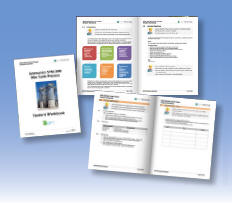 Simtronics is dedicated to providing Operator Training Simulator (OTS) solutions that deliver a competent operations work force. Simtronics and its Preferred Services Providers (PSP's), Systran and Plant Leadership Systems, are pleased to announce new instructor-led, simulator-based courses to train your operators:
Basic Distillation
Multi-draw Distillation
Boiler Operations
Furnace Operations
Reciprocating Compressor Operations
Process Plant Troubleshooting
Advanced Troubleshooting
Effective Console Operations
Abnormal Situation Management
Process Control
Process Optimization
OTS Instructor Training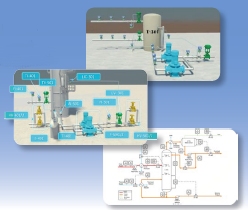 Our team of experienced process operations and instructional design professionals created these courses to teach console operations and troubleshooting skills to your new and experienced console operators. Each one-day course begins with a short pre-assessment and review of the safety, process theory, and principles of operation. Each participant is provided with a fully functional Simtronics DSS-100 OTS to use during the class. The simulator is used as a tool to teach the participants how to identify, analyze and solve common process challenges. What-if exercises are combined with challenging scenarios to give participants the opportunity to apply what they learn in a realistic operating environment. At the completion of the course, a post-assessment is completed to capture learning improvement.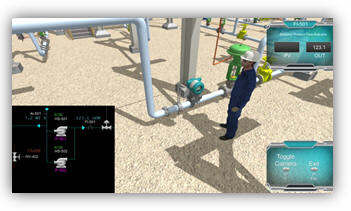 Don't have a simulator or a dedicated facility with PCs? No problem. We bring everything needed to run the course, including the PCs and a participant guide. Simtronics and its PSP's also develop customized simulator workshops and provide simulator instructors to support your operations training needs. To obtain course outlines or request a quote, please contact Simtronics at info@simtronics.com.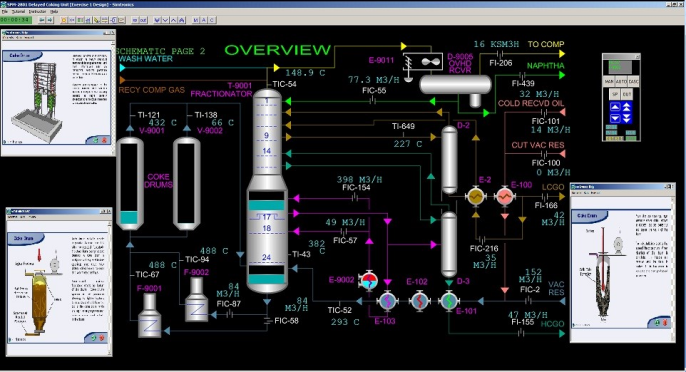 ---