Virtual Field Operator (VFO)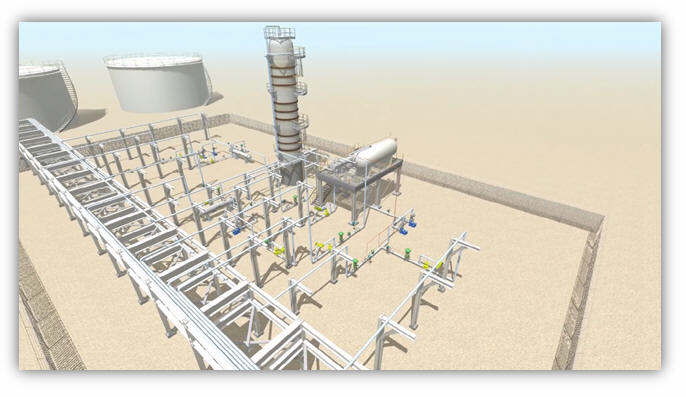 The VFO is an interactive 3D virtual training environment that enables the learner to better understand and visualize the real world operating environment. VFO expands the training opportunities to include the field operator's roles and responsibilities. Learners can navigate through virtual units, tracing flows and locating equipment. Learners use local gauges and panels to observe actual operating conditions, start/stop pumps, and open/close valves to interact with the process.
VFO is connected to the simulator via normal TCP/IP network connections that allow the software to run side by side on the same computer or, if desired, on separate computers. Learners can navigate using the standard keyboard and mouse or through a standard USB game controller.
Functionality includes
Unit fly through/walkthrough
View unit operating parameters (when connected to simulator) from local gauges and panels
Start/Stop equipment with local switches
Open/Close block valves/hand valves with local switches