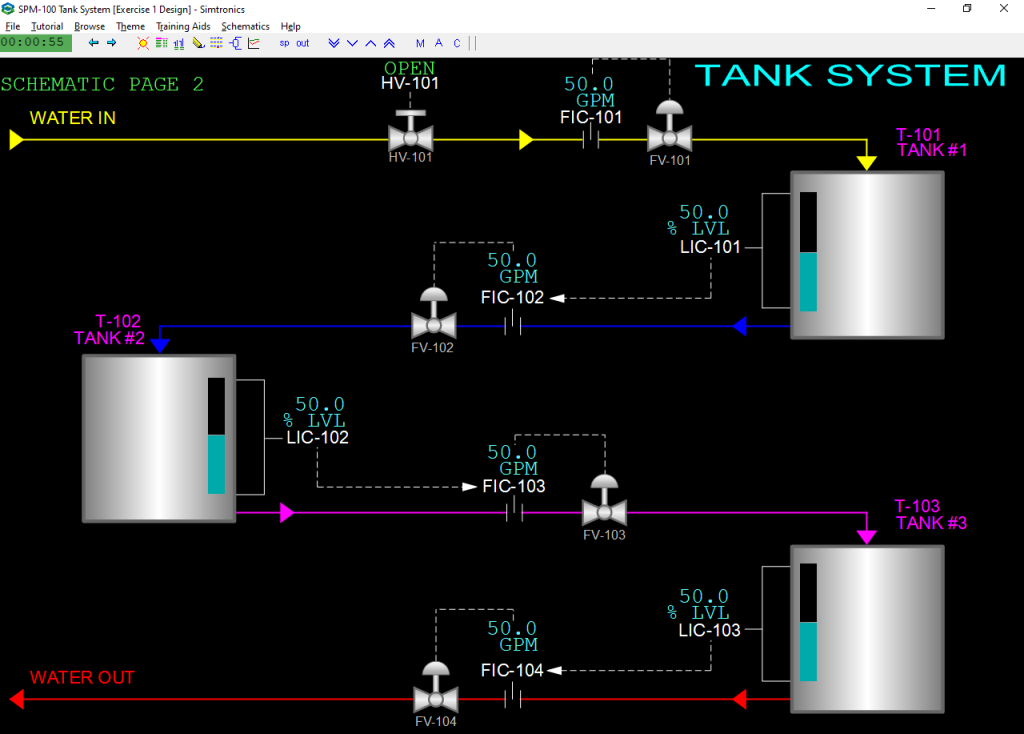 Process Description
The objective of the SPM-100 Tank System Process is to teach the fundamental principles of fluid flow and tank level control.
Water is supplied to a system of 3 holdup tanks in series. The water enters the system by draining into the first tank from a water supply system. The water drains from the first tank into the second tank, which in turn drains into the third tank. The water is held up in each tank and then is discharged from the third tank by draining into a water sewer system.
---
Instrumentation
The water supply system is isolated from the tank system with block valve HV-101.
Each pipe in the system is outfitted with a flow controller that is calibrated to measure gallons per minute of water. The flow controllers are FIC-101, FIC-102, FIC-103, and FIC-104 respectively.
The tank levels are maintained by level controllers LIC-101, LIC-102, and LIC-103 respectively.